*Worldwide distributor of AlpineAire® Gourmet Reserves, Pouch Products, and Self Heating Meals; offering nominal shipping cost within the continental United States. *Your Food Storage and Water Storage supplier.
Emergency Food Storage and Water Storage
GREAT TASTING FREEZE-DRIED AND DEHYDRATED FOODS IDEAL FOR LONG TERM FOOD STORAGE, EMERGENCY PREPAREDNESS, OUTDOOR NEEDS, AND EVERYDAY USE.
HIGHLIGHTS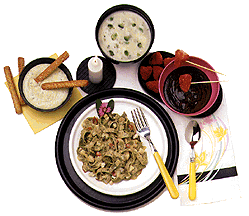 The most convenient food storage available - quick and easy to prepare. This is ideal in a crisis, or for just camping and backpacking.

A 100% no cook feature on most of our foods. Simply use hot water. In an emergency, cold water can be used in our foods. Hot water rehydration time is 7 to 10 minutes. Cold water rehydration time is 30 minutes.

Very lightweight and compact. Easy to store and transport.

Retain original taste and nutritional value. There is no waste. No preservatives are necessary.

Largest selection of "Just-Add-Water" entrees, breakfast, soups, and desserts. Entrees include beef, chicken, and turkey.

Tasty and delicious (comparable to supermarket foods - for about half the price).
WHY PURCHASE LONG TERM FOOD STORAGE?
IN A WORLD FACING INCREASING NATURAL, ECONOMIC, POLITICAL, TECHNOLOGICAL, & TERRORIST UNCERTAINTIES, AS WELL AS DIMINISHING FOOD RESOURCES, ADEQUATE FOOD STORAGE AND WATER STORAGE ARE CRITICAL TO ANY SELF-SUFFICIENCY PROGRAM.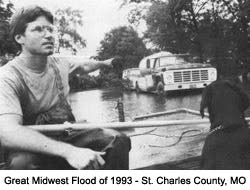 There is a growing concern in America about world events, natural disasters, terrorism, and the economy. Families, businesses, and schools are starting to realize the importance of prudent planning for the future. Long term food storage and long term water storage is another form of insurance for us and our families. In fact, it is probably the most important investment we can make - given the fact we won't survive long without food and water. It doesn't matter what your wealth is, it won't keep you alive in a crisis - think about it.
Our social structure is extremely vulnerable to events over which we have no control. The systems we created to support our basic needs are so complex and fragile that a serious emergency could cause breakdowns in the supply of essential goods and services. If there was a financial collapse, money could become worthless.
Finding food in bad times would be extremely difficult, especially in light of the non-existent food reserves in this country. Are you aware that the food supply in America is dangerously low and that there is only a three week supply of food in the national food distribution network? Grocery stores have about a one week supply of food in their stores. The slightest disruption could trigger a breakdown of our food distribution network, which could lead to empty shelves at the supermarkets. Most households today have less than a week's supply of food on hand.

Make sure you are "prepared" for any emergency and be able to provide essential food and water for you and your family to survive. We suggest at least a three month supply of storable food per person, and two 55 gallon drums of water per person. Remember, it is better to buy two years early rather than one day too late. All the freeze-dried and dehydrated food manufacturers combined can only handle around 10,000 clients at a time. This is a very finite resource. If you are indecisive about whether to make a food storage and water storage investment for you and your family, ask yourself the following simple question, it may help you decide: Would you rather have it and not need it, or need it and not have it?